Red Dust Dreams - The Australian Outback
Australia is massive and much of it is called the 'outback'. It is sparse, dry, dusty and beautiful.

Lannah Sawers-Diggins was born and raised in the outback on their sheep station 'Pitcairn'. From these early beginning, the love for the wild Australian country was born.

Red Dust Dreams tells the story from a different perspective. It tells of the day-to-day life in the outback, on a 'station', some as big as a small country. The hardships, endurance, fun and love of this wild land are all part of Australian outback life.




2017 INTERNATIONAL BOOK AWARDS FINALIST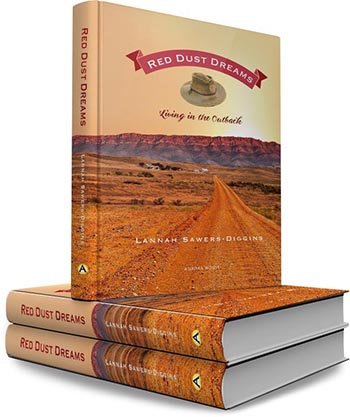 Red Dust Dreams was chosen as a Finalist in the 2017 International Book Awards. The Australian Outback is of interest to many people across the world, and I hope my book bring hours of pleasure to those who read it.
Watch interview with Lannah about her book