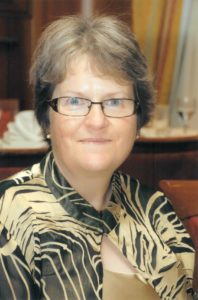 Lannah Sawers-Diggins  was born in South Australia in 1955. She was raised on the family sheep station, 'Pitcairn', in the north eastern pastoral district of that state. Her primary education was provided through the School of the Air, based in Port Augusta and the now-defunct correspondence school, based in Adelaide. At the ripe old age of 11 she was sent down to Adelaide to attend boarding school for the next six years. The station was not near enough for her brothers or her to be able to attend the local schools – not in those days.
After completing school, Lannah stayed in Adelaide for five or six further years, working in varying positions, before one of these 'took' her to other states, training others and trouble-shooting.
Through this, she gained a taste of life away from Adelaide – and never returned to live. However, regardless of the fact that Lannah has spent most of her life in cities, she has never lost the passion for the outback and the life out there.
About five years ago,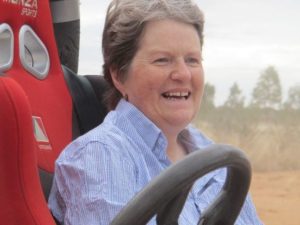 she woke (on a birthday) with an 'epiphany', realising she needed to get her late father's book published and out there. And she did. Doing this launched her into a world where she could combine her passions of writing and the outback.
The result of this is 'Red Dust Dreams'. Five years of research involved travellin
g extensively throughout the outback of several Australian states and now, here we are at publication. The book focuses on the domestic side of life out there.
Lannah hopes to help raise awareness about the way of life in the outback as well as providing a visual interpretation (many images) of life on our sheep and cattle stations.
Please enjoy.